What is Agribook Digital?
This is the online edition of the Agri Handbook , our 500+ page farming and agriculture resource. If you want to get started, the best way is to navigate to "Chapters" and select one of the main section headings, then click on the arrow to reveal chapters in that section.
Once you navigate to a chapter, you will be able to read up on your chosen topic and access thousands of links to other agri resources and providers. If you are aware of updates, please let us know (find the Contact option above).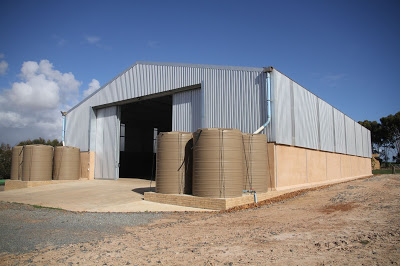 Rainwater Harvesting
Rain water harvesting (RWH) is increasingly being accepted as a practical method of providing both irrigation and potable water in agricultural and development projects throughout the world.
Enough rain falls on the African continent to supply the water needs for 13 billion people, twice the current world population. However, little of the rainfall is collected or stored through sustainable methods, such as small and large-scale rainwater harvesting.
In South Africa, where the backyards of rural homesteads add up to a whopping 200 000 hectares (i.e. double the current area under smallholder irrigation), the potential impact on food security is more than significant.
 Facebook
LinkedIn
Twitter